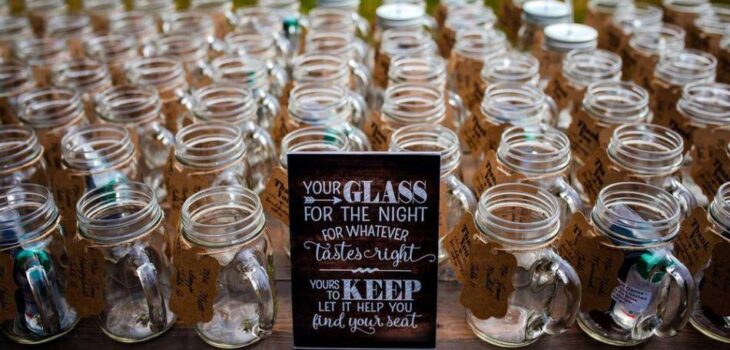 Guest article provided by: weddingreports.com
Your wedding to-do list is a long one, so the last thing you've probably thought of is what to place for your loved ones on your wedding reception tables.  But, those small trinkets that say thank you for all the years they've looked out for you shouldn't be overlooked. Your wedding guest list has been broken down under a microscope and everyone coming played at least a small role in getting you here, so, these integral people deserve more than just a hug and a kiss as they exit your special event.  Send them off with something practical, yet creative to remember your wedding day for an eternity. 
Whether big or small, weddings come in all sorts of amazing sizes, shapes, and colors.  That's why it's important to match your wedding theme as best you can with your wedding favors.  There are some great ideas out there from tropical to winter themed.  From personalized playing cards to flamingo bottle stoppers, you can pretty much find it all!  Below are some fun and unique wedding table favors that your guests will certainly love, and enjoy taking home.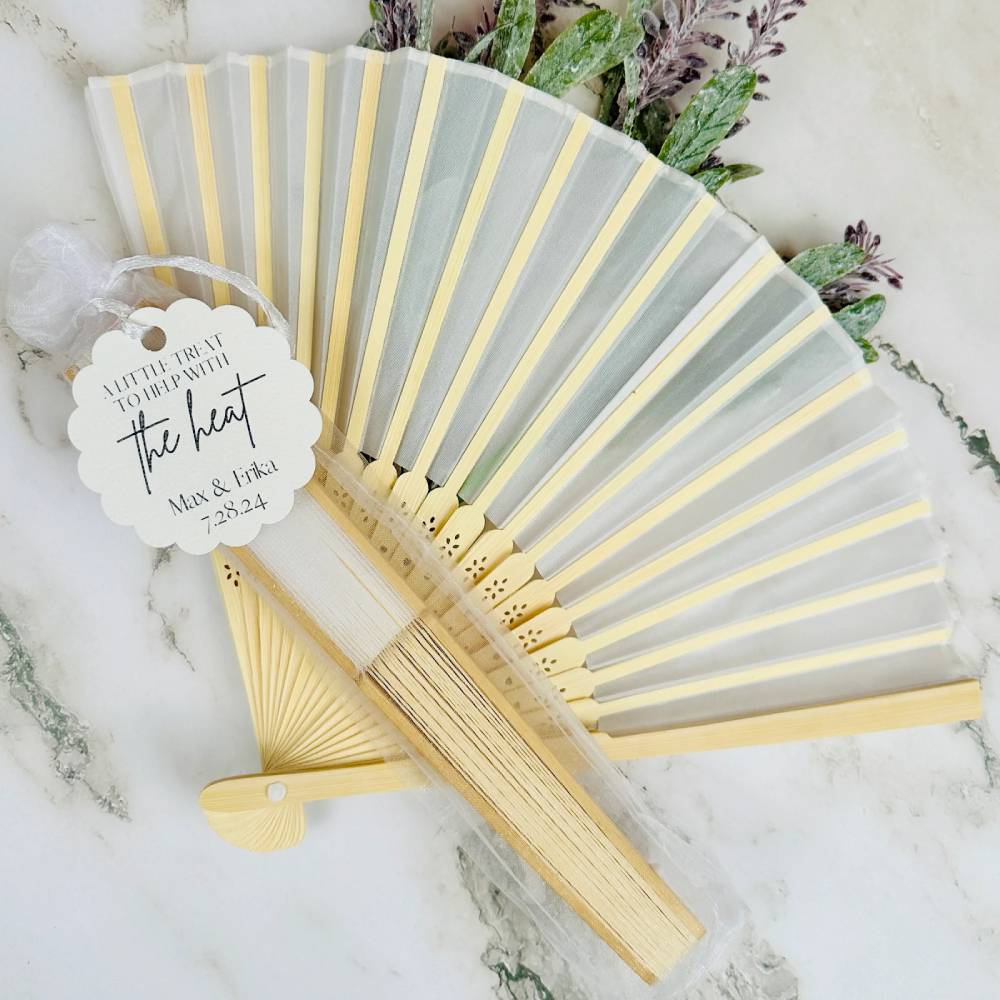 We've all been to a wedding where the sun is scorching and we wish there was something we could do to stop the sweat. After doing a full face of makeup and getting all dolled up, the worst feeling is breaking a sweat on wedding day. These hand fan wedding favors are the perfect fix! With simple tags that can be personalized with your name and wedding date, your guests will be so thankful for these favors.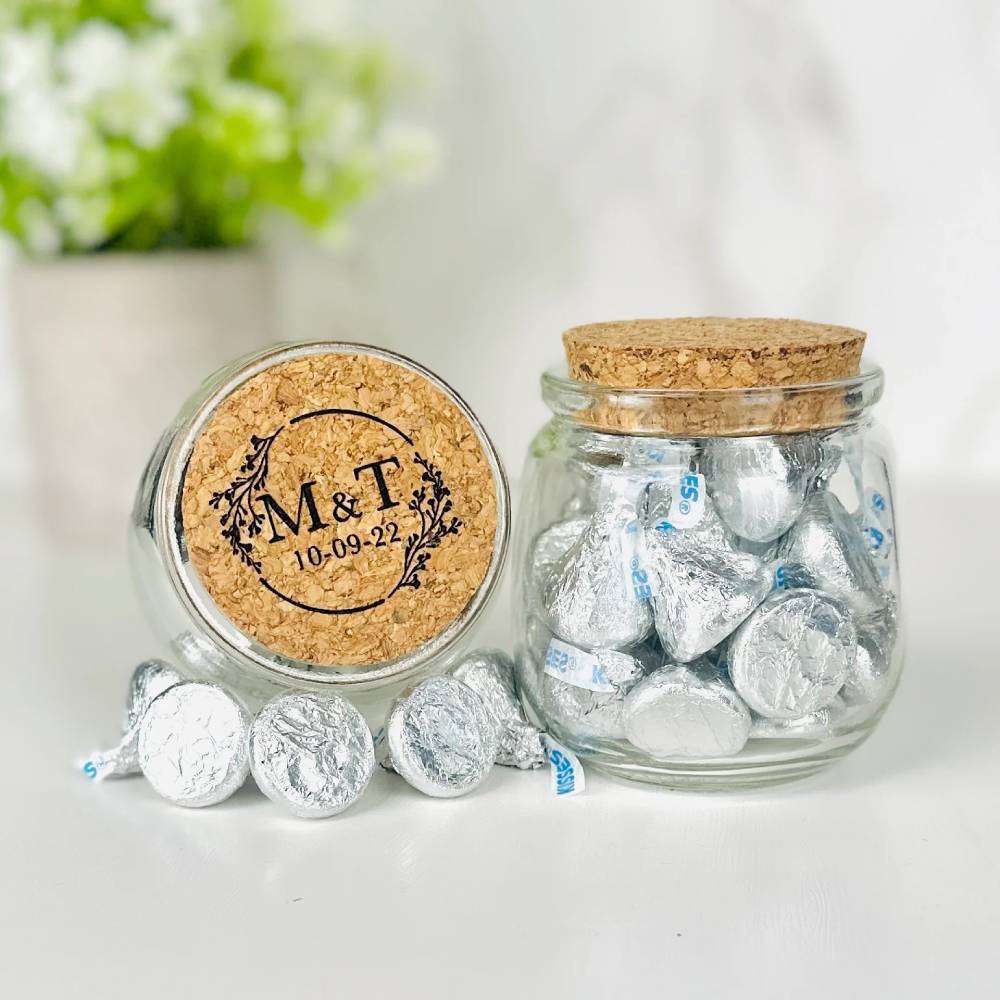 Our Sweet Romance Mini Mason Jar is truly one of a kind. With an engraved cork lid and classy look, these glass jar wedding favors are sure to be a hit on your big day. Fill them with a sweet treat of your choice, and impress your guests with a wedding favor they're sure to remember.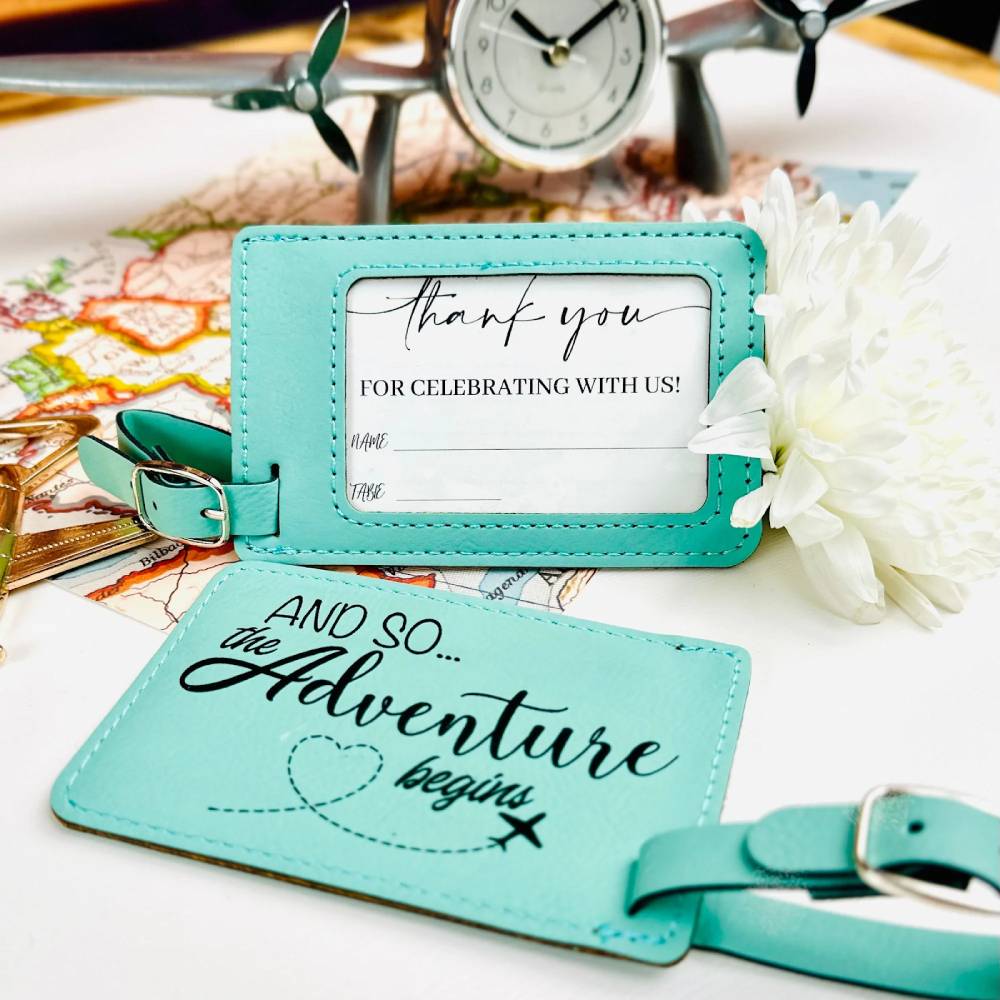 This beautiful luggage tag wedding favor will make your special day even more memorable! Crafted from durable leatherette, this tag is designed to stand up to the rigors of travel, so your guests can take a bit of your special day with them wherever they go. The tag features a classic design with a classic buckle closure, and your design of choice can be printed on the card insert for a personal touch. Whether used on a suitcase, backpack, or even a purse, this luggage tag wedding favor will be a lasting reminder of your special day.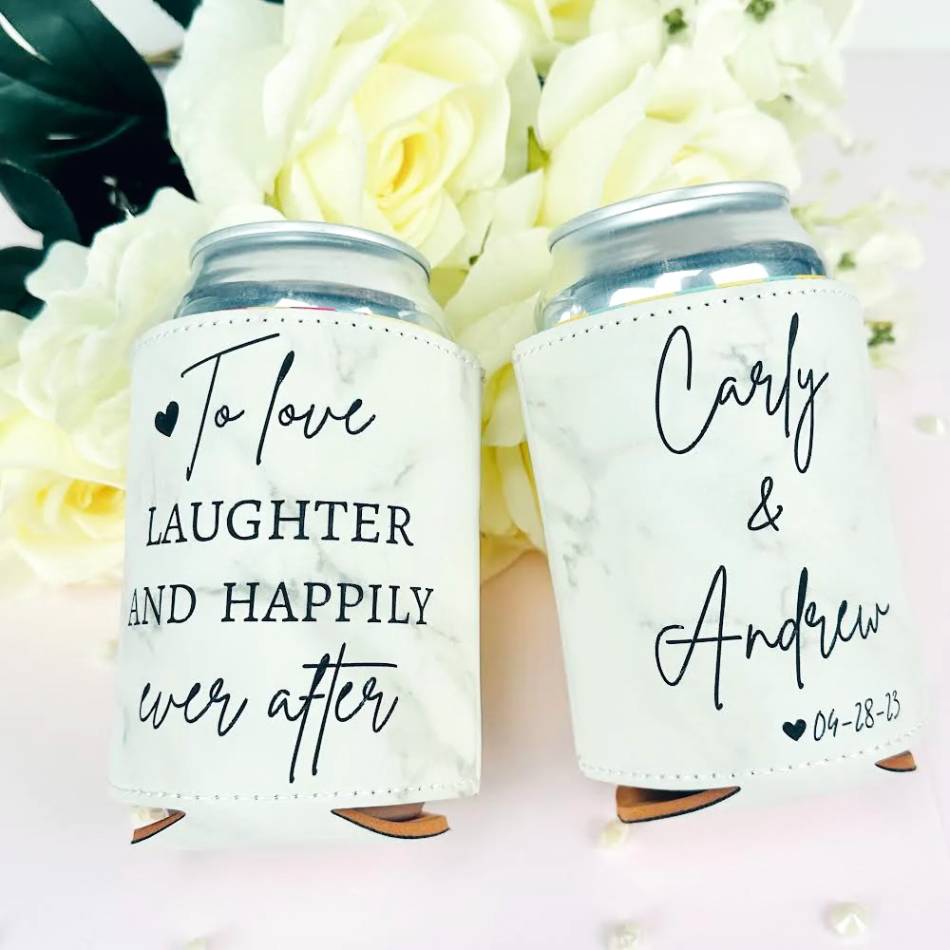 These Koozie Wedding Favors are the perfect way to commemorate your special day. Laser engraved and made of faux leather, these koozies will keep your guests' drinks cold and their hands warm. Featuring your personalized design, these favors make a great addition to any wedding reception. Give them out as special keepsakes or as party favors, and your guests will be sure to remember your special day.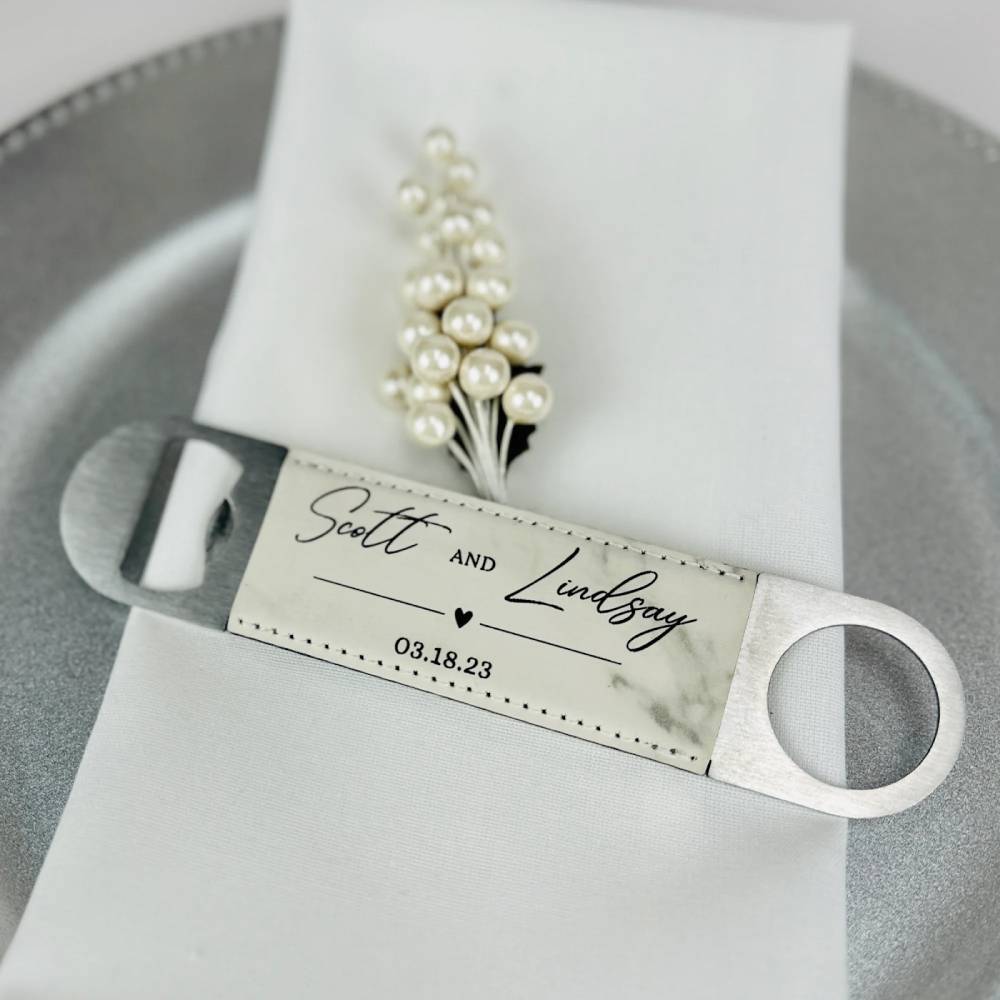 This leatherette bottle opener wedding favor is the perfect way to commemorate your special day. Crafted with a luxurious soft leatherette material, each bottle opener features an eye-catching design personalized by you. The perfect way to add a meaningful touch to your wedding or bridal shower, and a great way to thank your guests and show your appreciation for their love and support.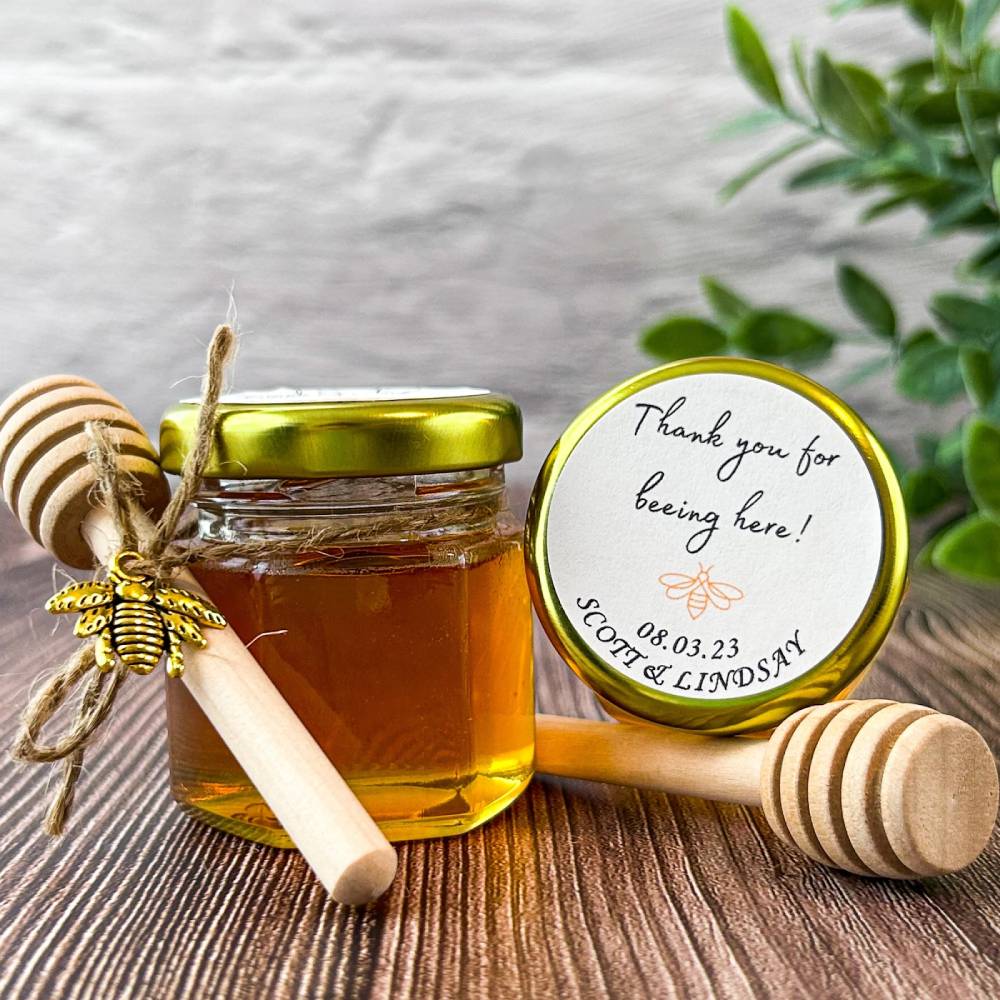 Thank your guests with this sweet sentiment on your big day. These jars can be filled with honey of any kind, and are sure to make all who bring them home smile every time they see them. Customized with the couples name and wedding date, these unique favors are one your guests will never forget!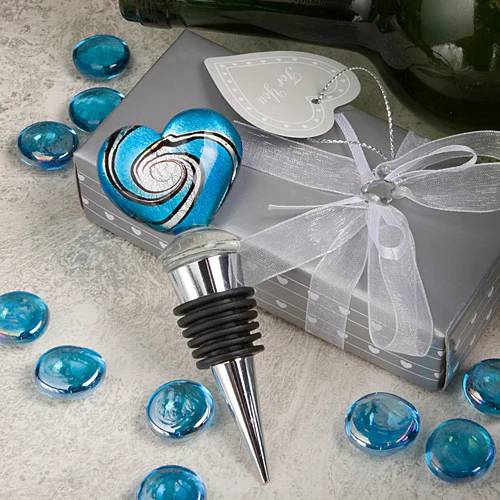 Capture the intricate beauty of Murano glass with these stunning heart design wine bottle stoppers as your favors.  Famous for centuries as a sought after product of Murano, an island off the coast of Venice, Italy, each piece of Murano glass is a colorful work of art.  Each chrome finish silver metal wine bottle stopper favor measures 4″ x 1.5″ and has a conical base, wrapped with a black rubber gasket, topped with a solid glass heart-shaped charm, hand-painted in a swirl design with silver, black and blue.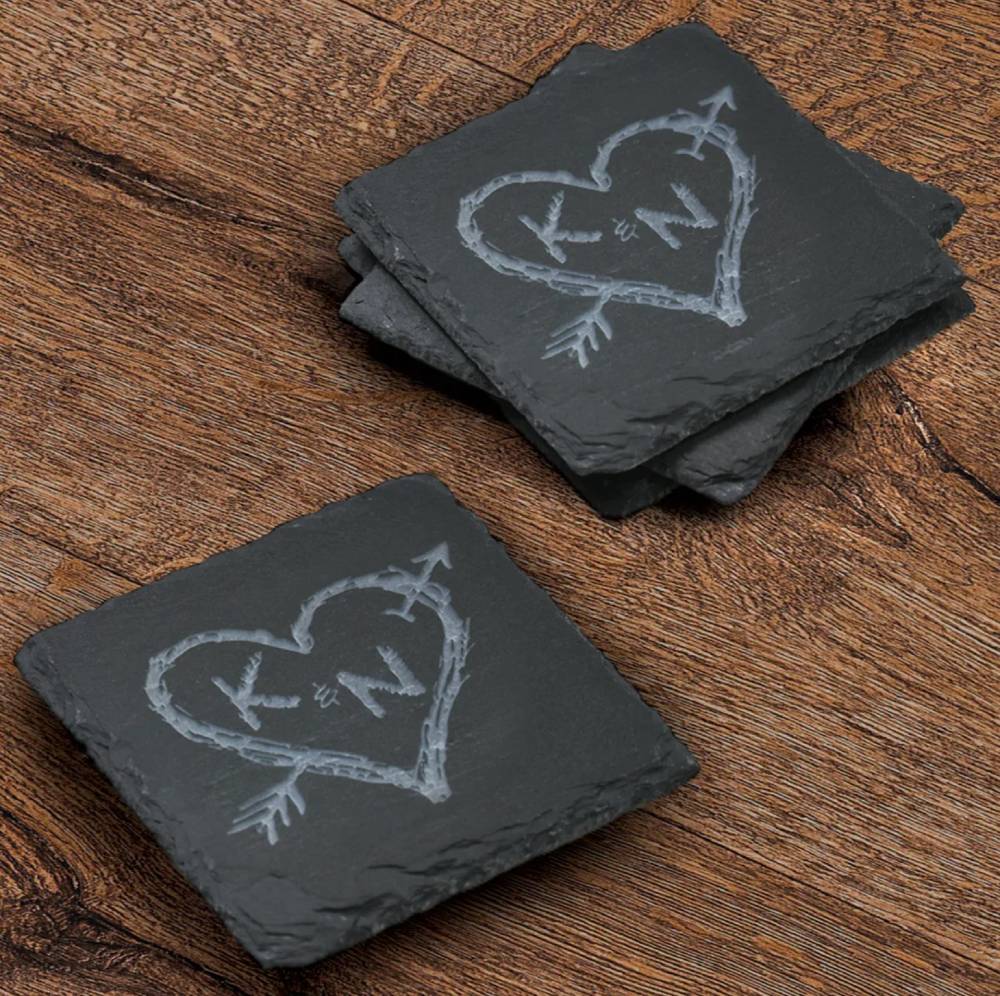 Every home is in need of extra coasters! These personalized slate coasters are a great option to hand out to guests on your big day. This set will bring love and modern life into the homes of your loved ones while doing the job of protecting their countertops. Their guests will be impressed with these heart and arrow coasters that bring a modern touch to their home decor.
These personalized slate coasters come with pads underneath to protect your surfaces while still giving you that sleek look. These coasters are unique in the fact that their material is mined from the slate quarries of Pennsylvania and shaped by hand. Make these coasters extra special by adding your initials and your anniversary date.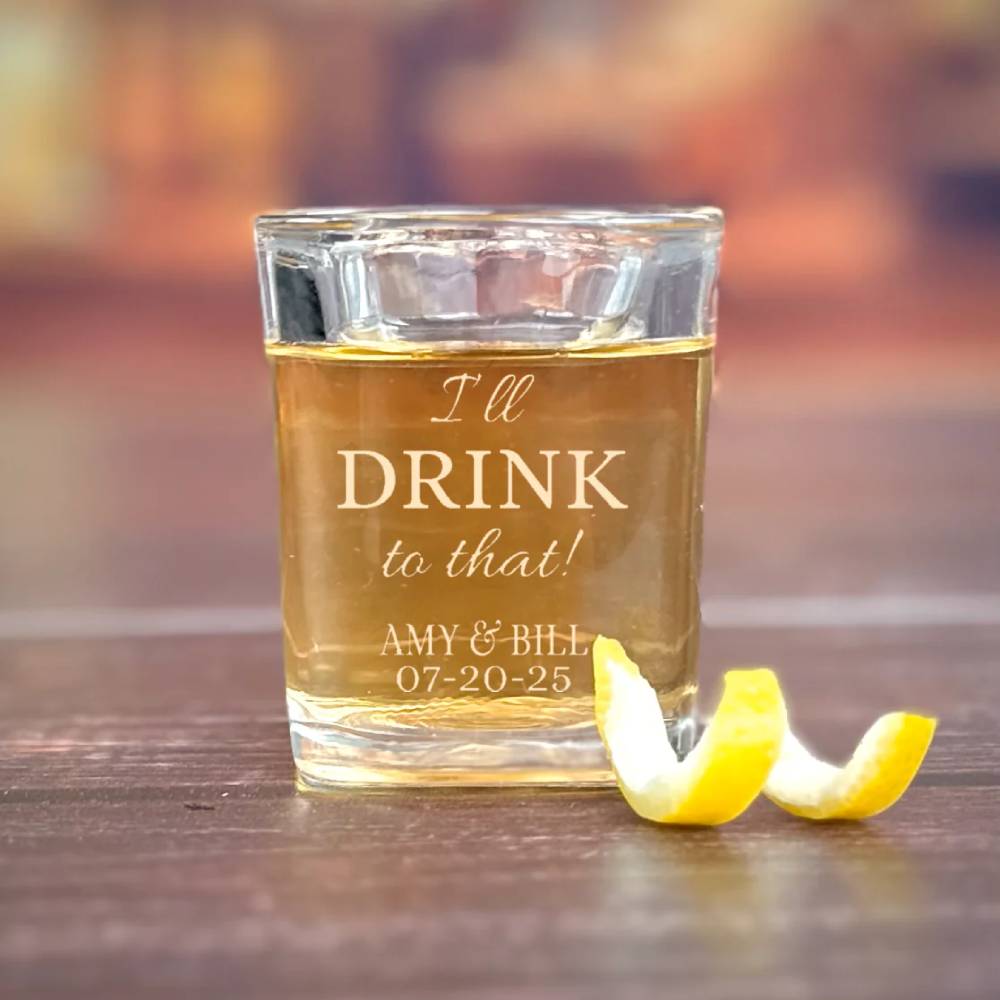 This personalized laser engraved shot glass is the perfect way to celebrate with guests on your special day. With an eye-catching design and your wedding hashtag, this shot glass is sure to become a treasured keepsake for years to come. Crafted from durable glass, this shot glass is perfect for toasting the newlyweds and will forever be a reminder of your special day.
This shot glass comes laser engraved with the phrase "I'll drink to that!" and can be personalized with your wedding hashtag of up to 12 characters.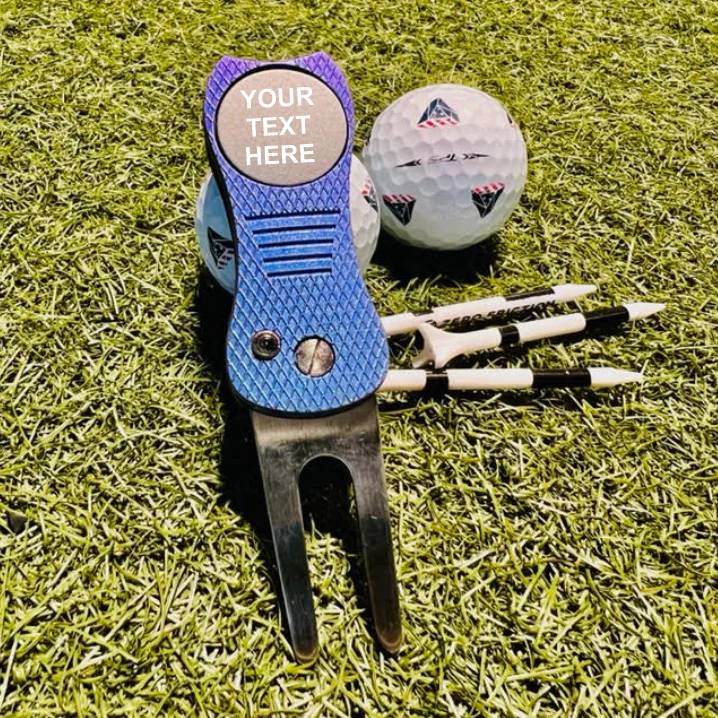 It's very common for weddings to take place at a country club, and what cooler way to celebrate a golf lover's wedding than with a personalized divot tool for all the guests to throw in their bag? This switchblade divot tool is the perfect way for your golfer to show off his style while out on the greens. Features include a unique and patented lightweight aluminum double prong design that causes less damage to greens & a soft grooved handle for easy gripping.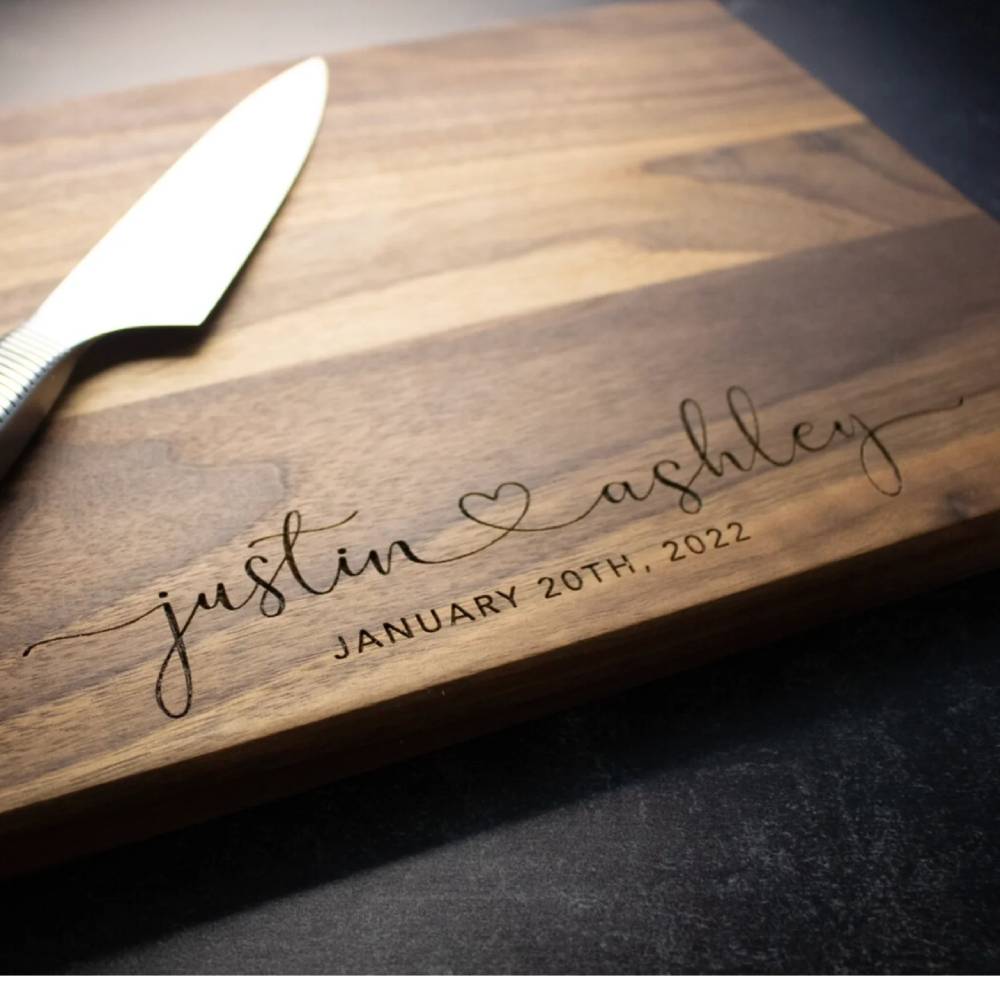 That wedding couple that loves to cook will share the love with this sleek, mini cutting board.  Your guests will celebrate your wedding date for years as they're enjoying grill time with their families and cutting up veggies for a salad.. This personalized cutting board is a perfect way to show off your love in the kitchen.
This board is handcrafted from American Lumber so each board is unique for your home. The board is then hand-finished with food-safe oils to preserve the beauty of the natural wood for months. This is available in a Walnut or Maple stain and comes in multiple sizes.